Welcome to the Drone Dojo!
THE place to bootstrap your own drone education. We go into the bits and the atoms. Whether you want to learn how to program drones, or how to build your own DIY drone, the Drone Dojo is the place to be!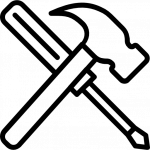 Learn how to select parts and build your own DIY drone from scratch. It's much more rewarding to fly a drone that you've created!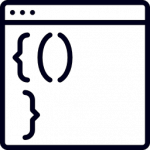 Drone Programming
Learn how to program drones with today's cutting edge open source software programs like ArduPilot, DroneKit, MAVLink and more!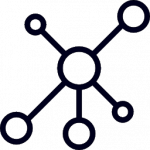 Networking
Have a drone related question, an idea to share, or just want to meet drone enthusiasts? Hop onto our forum and meet Dojo'ers!
Drones are taking over, and open source projects are fuel. If you don't want to be left behind, you should start learning about the code behind the drone. This course will take you from absolute beginner to coding your own autonomous missions in python!
Oh, and don't have a drone? No problem! In this course, we will test our drone code on a simulated drone that runs right from your computer!
Build a Raspberry Pi Drone
There are many drones to scratch your flying itch these days, but most are intended for hobbyist flyers. This course will teach you how to build your own DIY drone from scratch! 
The drone in this course is powered by a Raspberry Pi running Linux, so you'll have a flying Linux box! This is the perfect course to take your drone programming skills from the simulated to the real world. 
Twenty-four before I took this course I had no interest in drones let alone drone programming. I came across this course and decided to give it a try. Now I am glad I did! After completing the course and practicing with the library functions for 4 hours, I have decide to purchase a DIY drone kit to experiment further. The instructor's presentation has a logical order that presents the drone flight stack from the bottom up. The course has a consistent pace with drone coding ideas and concepts presented by example. The instructor's voice is clear and easy to understand. I also found the pointers to the drone software development resources useful.
I am so happy to have come across this course. I literally just picked up programming and thought DroneKit would make a good intro to learning how to use a command terminal and work with different scripting languages. Within a day of watching through the tutorials I am already installing Linux on a Virtual Machine and running scripts. That's pretty rad.